Introduction
¡¡
LGT-FKM185
18.5inch monitor Fliping -in lcd lift
Screen size:18.5" 6:9 Resolution:1366*768P
Contrast: 400:1 brightness: 250
Panel type: TFT-LCD A-SI
Panel weight: 380G
Appearance size: 445*275MM (horizontal * vertical)
Appearance style: thin screen (PCBA straight, the thickness ¨Q 3.2MM)
Point spacing: 0.05978*0.17925MM (horizontal * vertical)
Pixel pitch: 0.17925*0.17925MM (horizontal * vertical)
Display color: 262K (6 BIT), response time: 8 TR+TD TYP. (MS)
Visual angle: TYP. CR 45/45/15/35 greater than or equal to 10 (left, right, up, down)
Scanning frequency: 60HZ, surface treatment: fog surface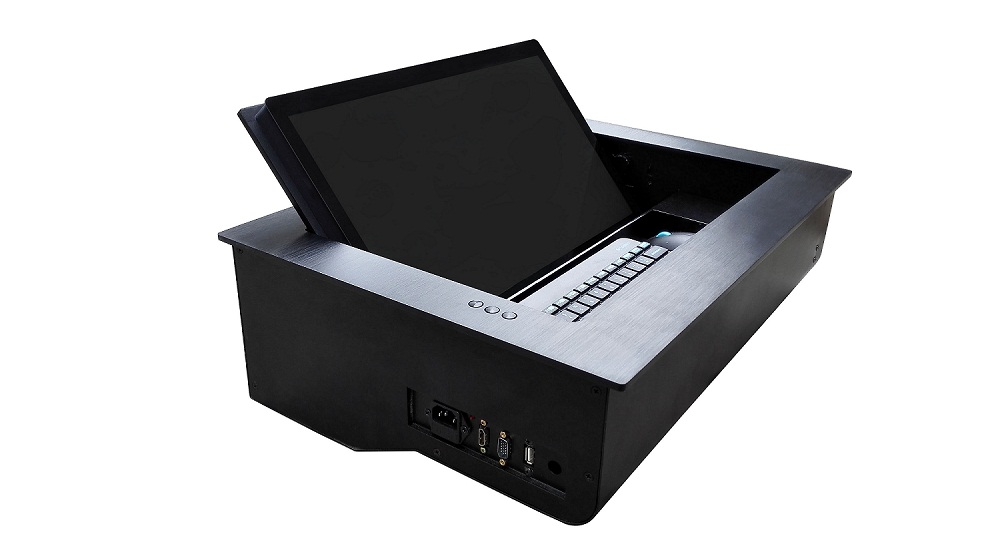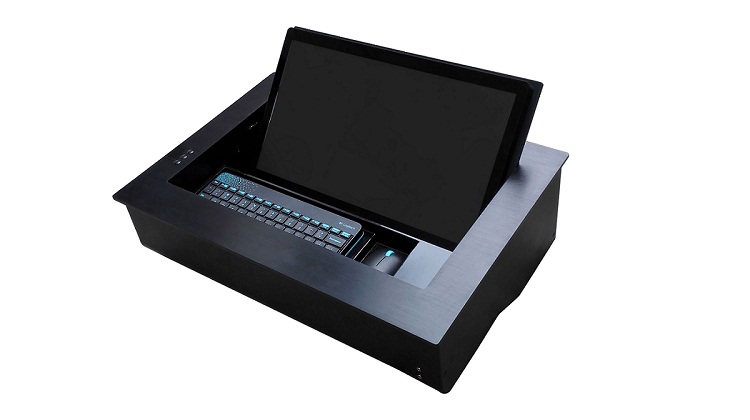 1.The use of British brand-name SYKES gear slotting machine production of precision rack, flip smooth, durable.
2.Ultra quiet 60K low speed for the motor to do the drive, the motor can be free of disassembly, maintenance is more simple and convenient.
3.Selection of ultra quiet 1.25 12V DC motor, electric free adjustment angle, to meet the different needs of customers.
4.The rotation is soft, the visual effect is more comfortable, the touch does not shake, durable and more stable.
5.The switch panel has 3 buttons, rise, pause, and drop.
6.Panel material: all aluminum alloy 6.1 panel, mold molding, anodic oxidation, aluminum alloy panel thickness of 5, not easy to deformation, surface roughness
7.Professional aluminum die, 10MM thick on both sides of the thickness of the reinforcement, and the connection structure of the box strong, corrosion-resistant SGCC dust, shock absorption, radiation protection.
8.The movable door adopts mechanical spring principle, reasonable structure, low failure rate, reliable quality, using the advanced, open architecture.
More Products