Introduction
¡¡
LGT-D157
15.6"lcd lift with super slim muti-touch screen and 7inch screen
screen frame :396*252*15(super slim£©
Tilting:15 degree tilting
Panel size£º520*95*5-R5£¨mm)
lift box size£º520*636.5*85£¨mm)
Screen:1920*1080P muti-touch screen
1. Nice design :Lift - the display frame is made by whole aluminum alloy CNC precision machining process ,with sand blasting finishing , the overall display without screw estructure.
2.Super slim :Lift-the display frame¡¯s thickness is less than 15mm (under 19inch)
3.For the sake of customers Protecting Glass :2mm ultra-strong transmittance .
4. Lift control using human body capacitance sensing touch control¡£
5. Elevator - lift transmission using high precision linear guide + linear bearings. Precision grade XL aluminum alloy wheel, With custom polyurethane synchronous belt (containing steel wire).
6. Lift - ultral slim body box thickness 75mm (lid upper contructre ), 95mm (lid in contruct re) thickness 5 mm
7. Elevator - keep slim at the same time using AC angle motor, using a custom wire rod flexible coupling link motor, auxiliary guide rail linear bearings do elevation drive.
8. Lift - double strut auxiliary elevation, elevation accuracy guarantee. (with a touch of a foreign 50 / m of the touch of the project.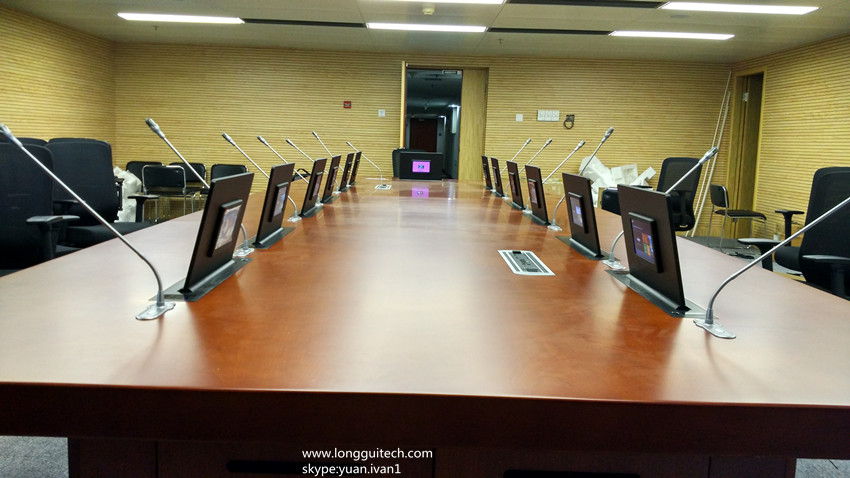 More Products